Lady & Gentlemen (Pl. note the emphasis on a singular Lady
)
I participated in the 54th NSCC B/B held at Kadarpur along with my son.
The weather was extremly warm and sultry with peak temprature of 40 degrees
celcius and a pretty stiff crosswind also blew during the time we shot in our
details. The usual gamout of match rifles was there along with the now famous
"Lal Pari". I am sharing a few pics I clicked with my cellphone - the extreme
sunny conditions contrasted with the shade in the tents put up to provide some
protection to the shooters along with the rule of not using a flash to shoot made
for underexposed pics which I have edited for brighteness and contrast. Hope you
enjoy the experience
The venue was the same as the one for the CWG2010 except that unlike in the
CWG where the shooters fired from the firing points near the stadium and the targets
were mooved around -here the shooters mooved up to the last row of targets put up near
the backstop and shot from tables at 300M from the cover of tents. The Computerised
scoring system was also put up in tents and a tent was put up for the spectators too.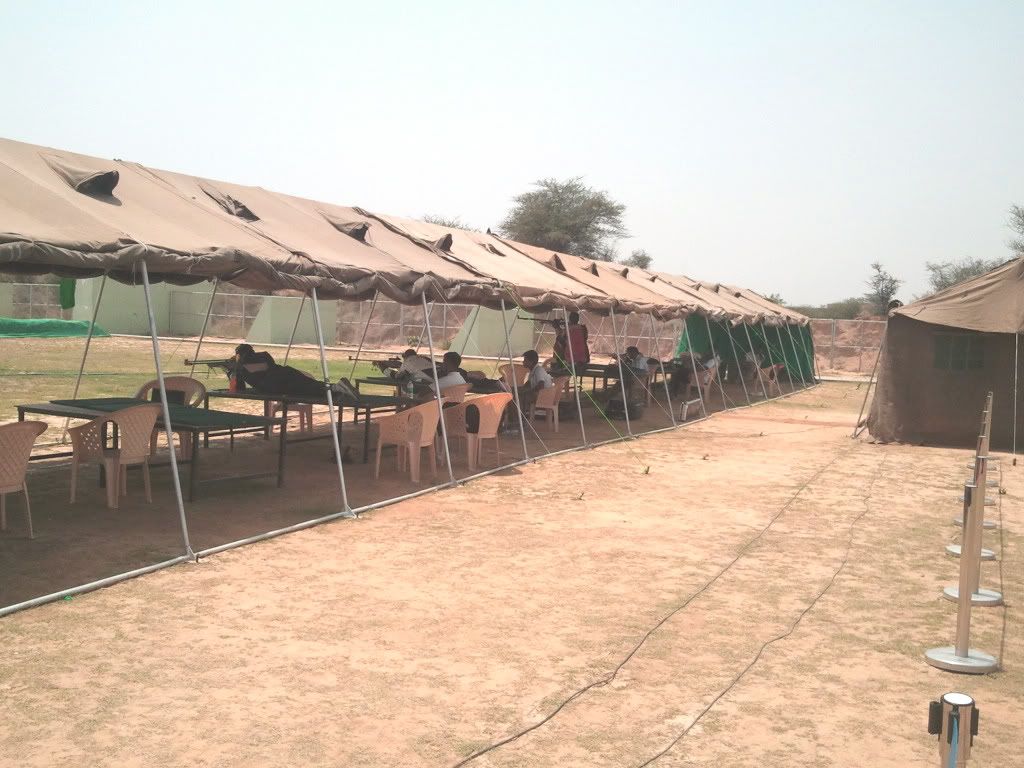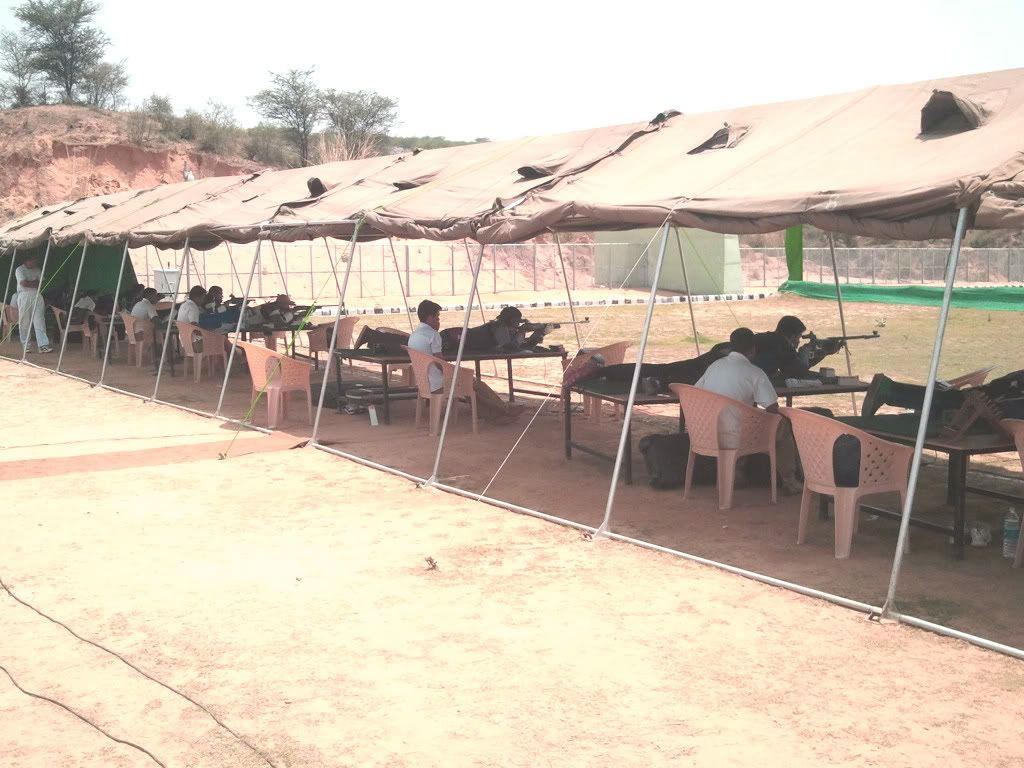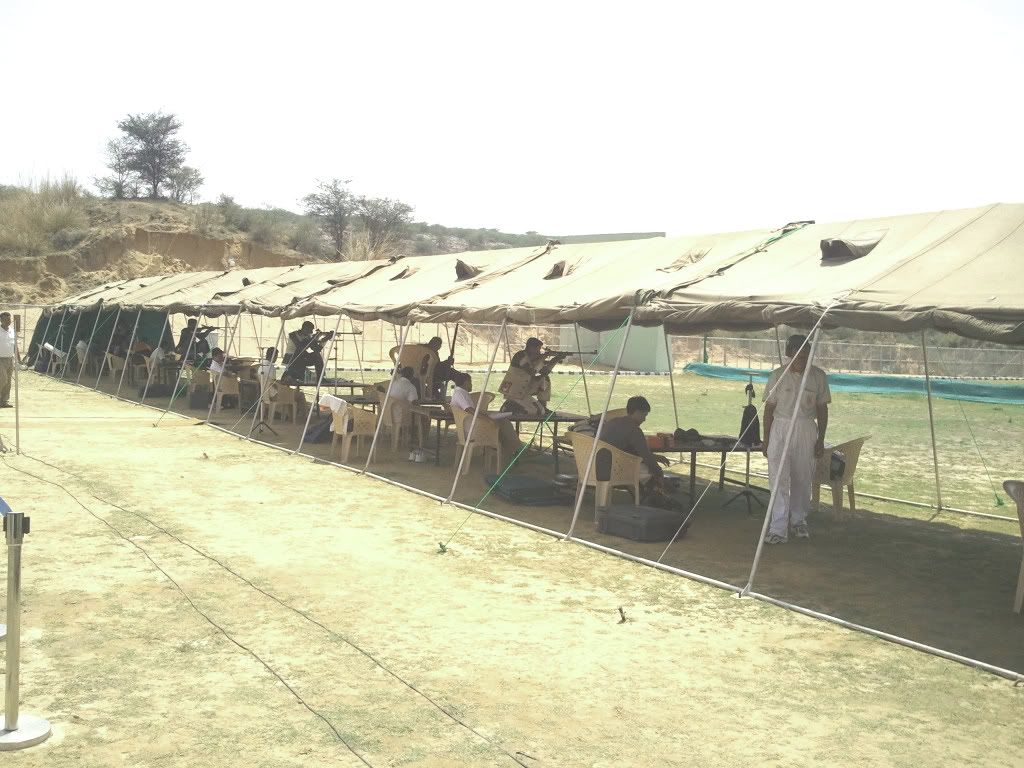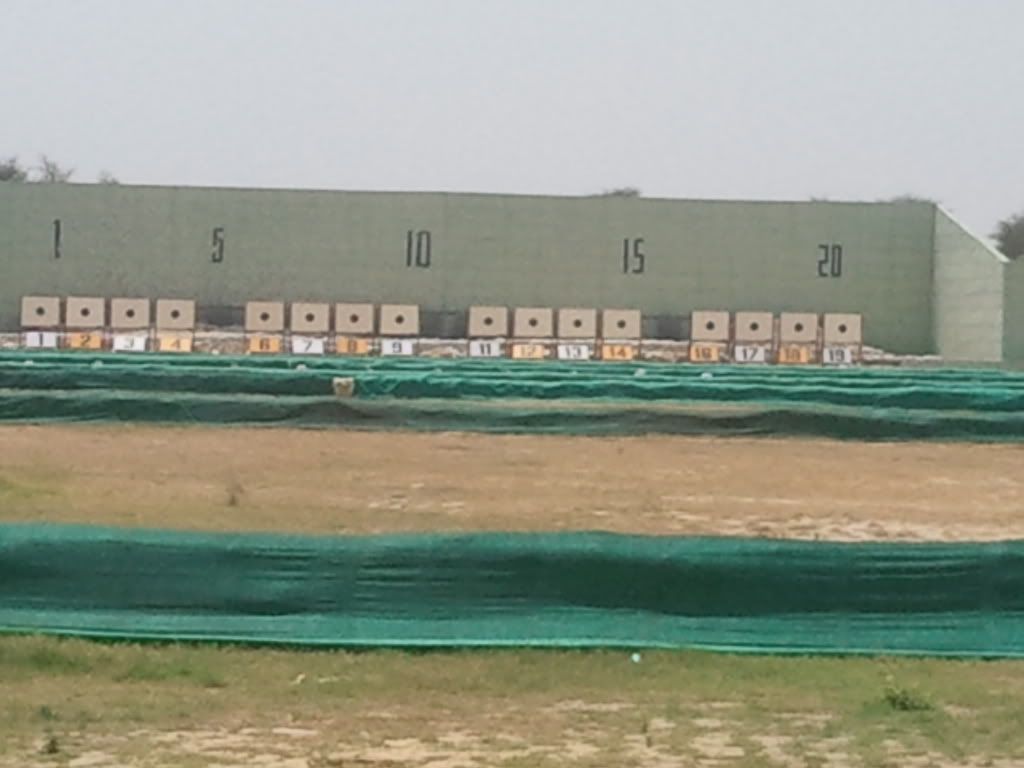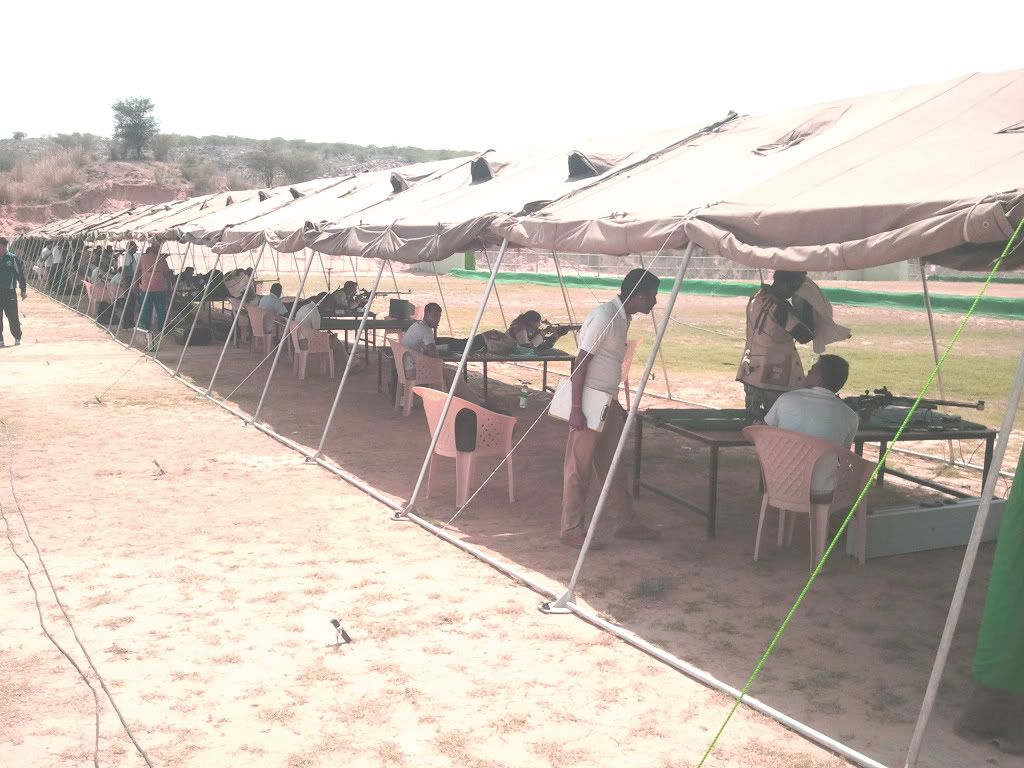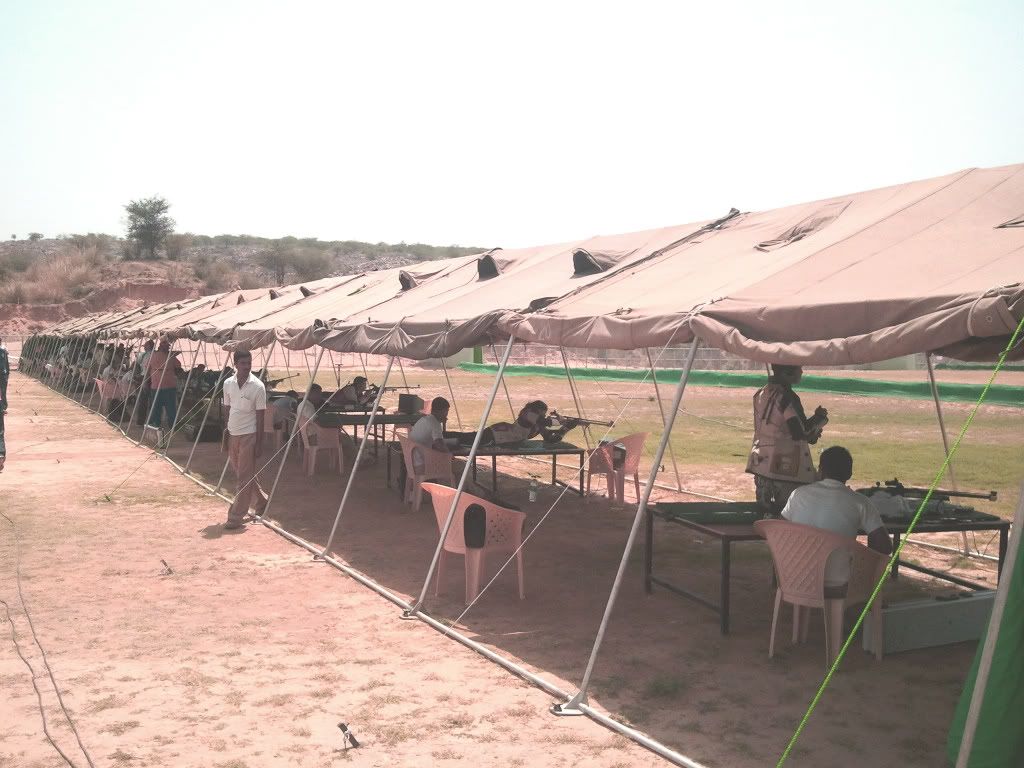 some pics of my son - the civilian silver medalist and No.5 in open competition
in action