Gentlemen, I got the opportunity to serve as a National technical Officer at the recently concluded Commonwealth Games New Delhi 2010 . I was a Asst. Range Officer
at the Kadarpur Full bore range for the 1000 yard championship event. The range is newly constructed state of the art with all modern amenities. The unique feature
about it is that the electronic target frames are mooved from 300 through 500 -600-900 and finally to 1000 yard through the course of the match and the firing point
remains static. I had a blast for 10 days during the event working from 7 A.M. to nearly 7.30 P.M. everyday along with a huge team of International Technical Officials
and one of our paramiltary police the "CRPF" on whose campus the range is construced. I am sharing some pics of the venue and event. Its a bit of a bandwidth hog
feel
free to field any questions about the event.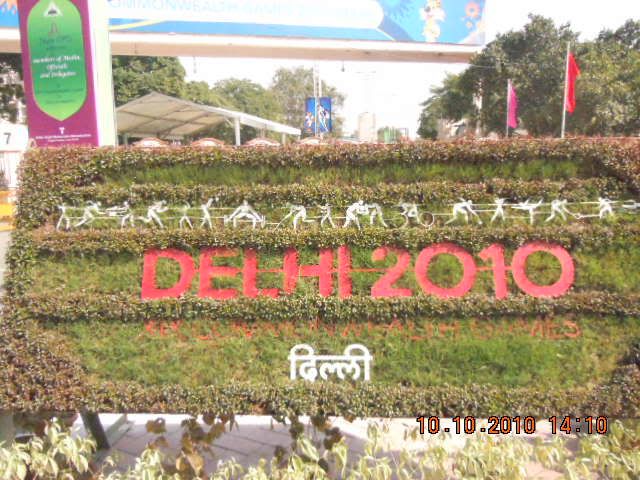 some creative hedgework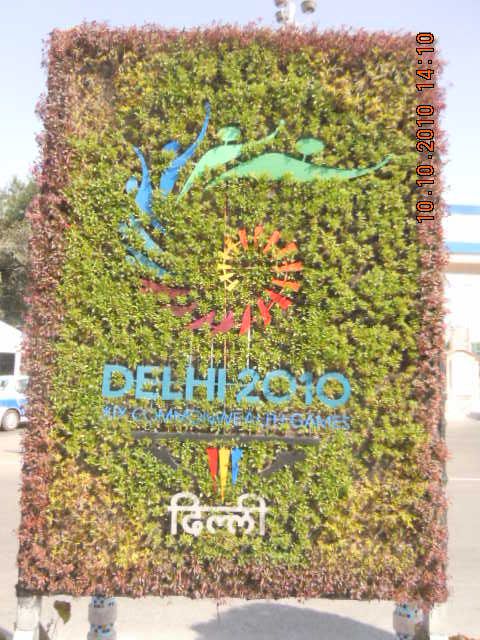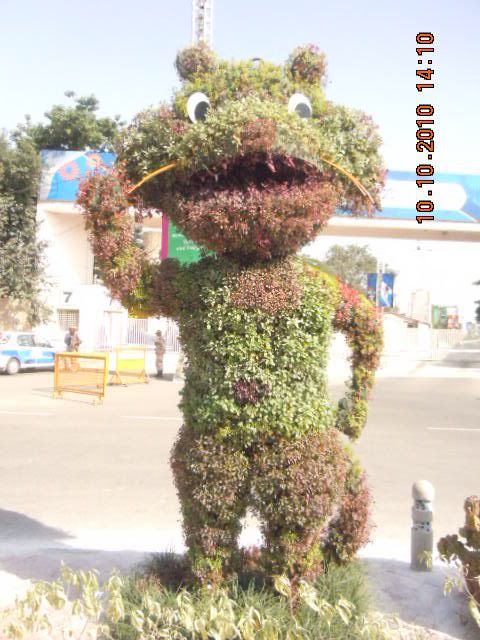 Green version of the Games Mascot "Shera"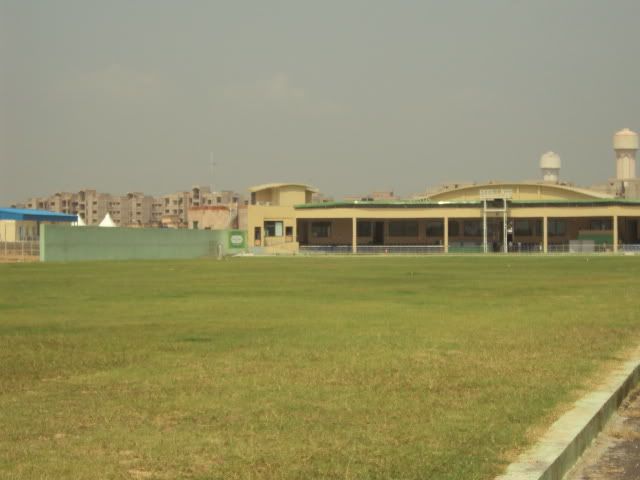 View from the pit end of the superb range building
Another view of the building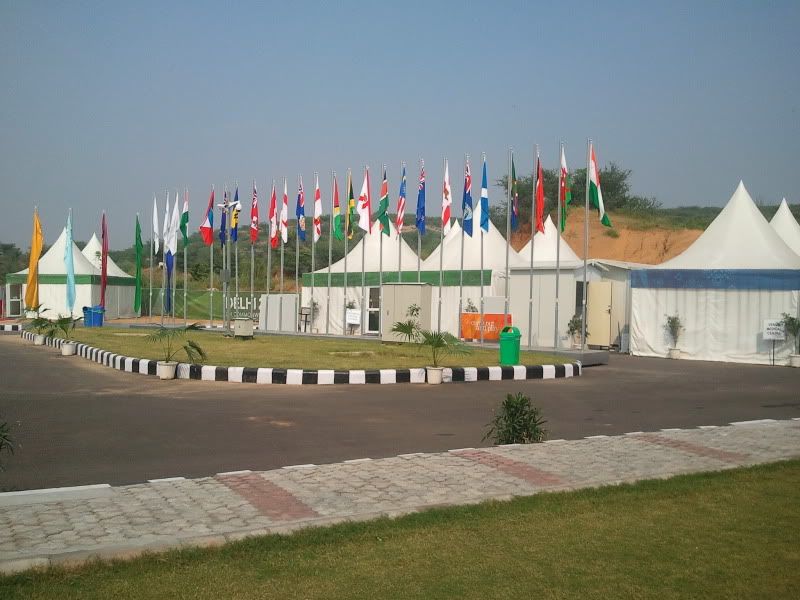 View of the National Flags of all the countries participating in the event.
In the background are the "overlays"- Air conditioned tents housing the technical officers& Athletes Lounges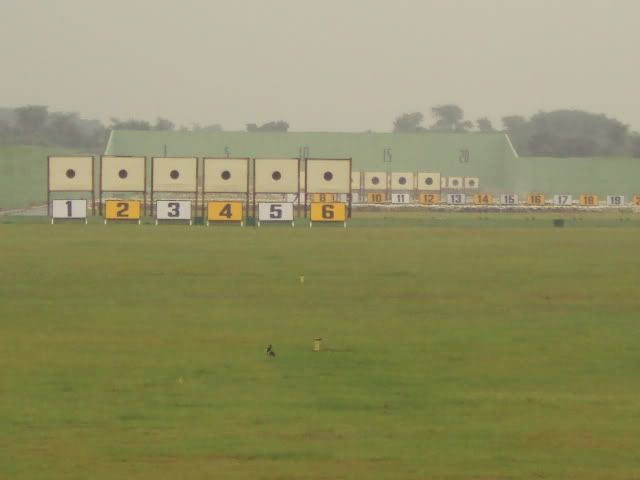 Down range views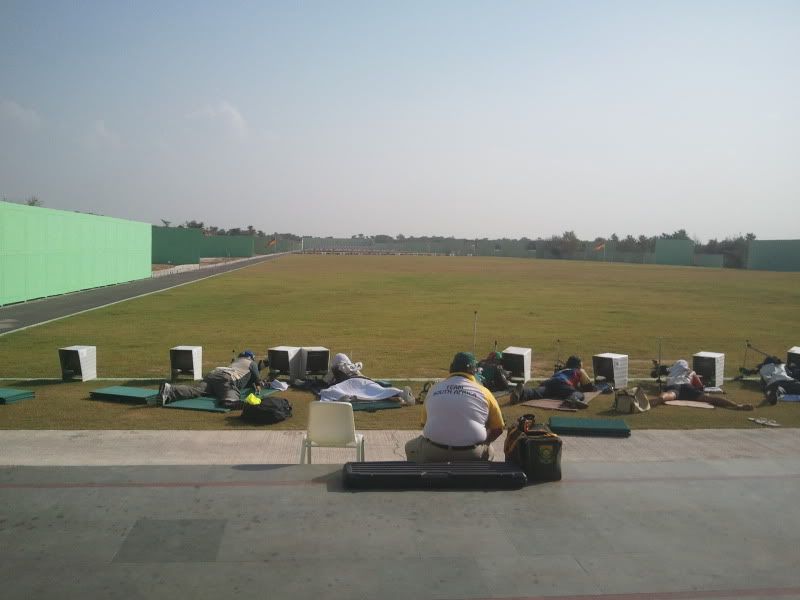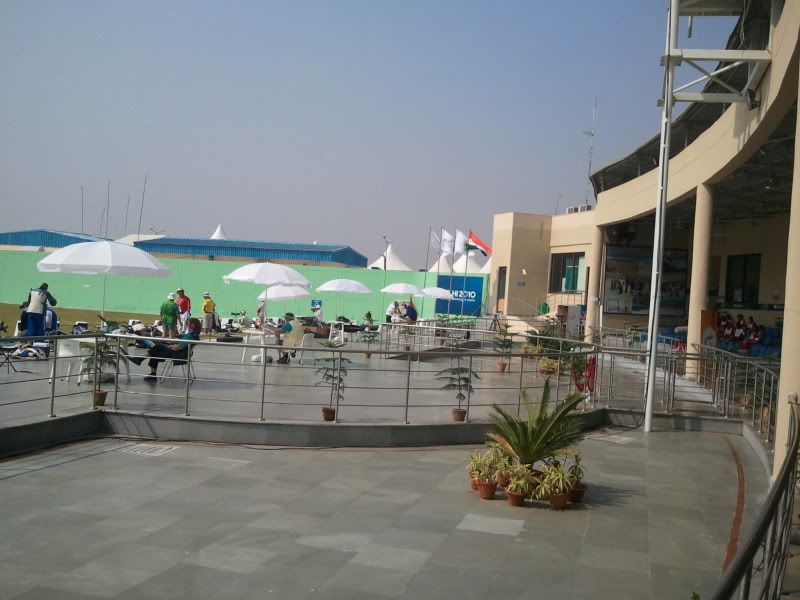 A view of the area reserved for the TV Media. This event was broadcast live!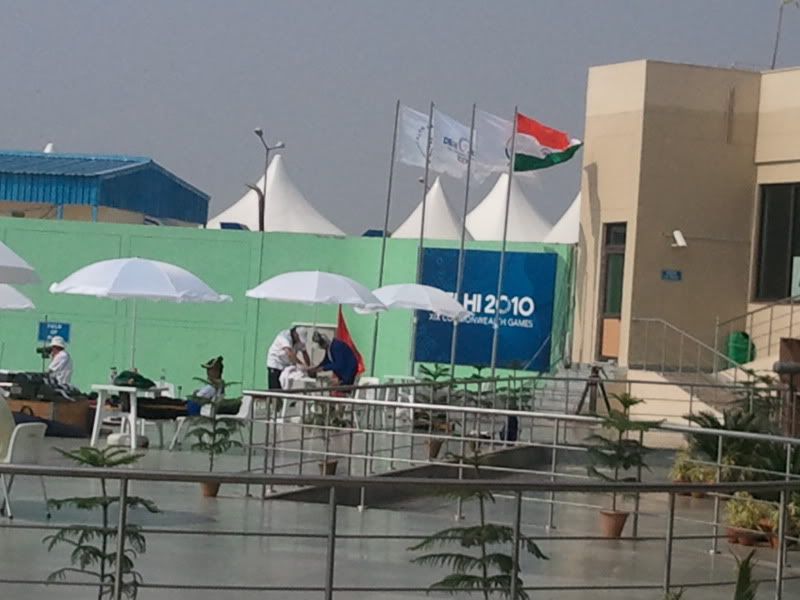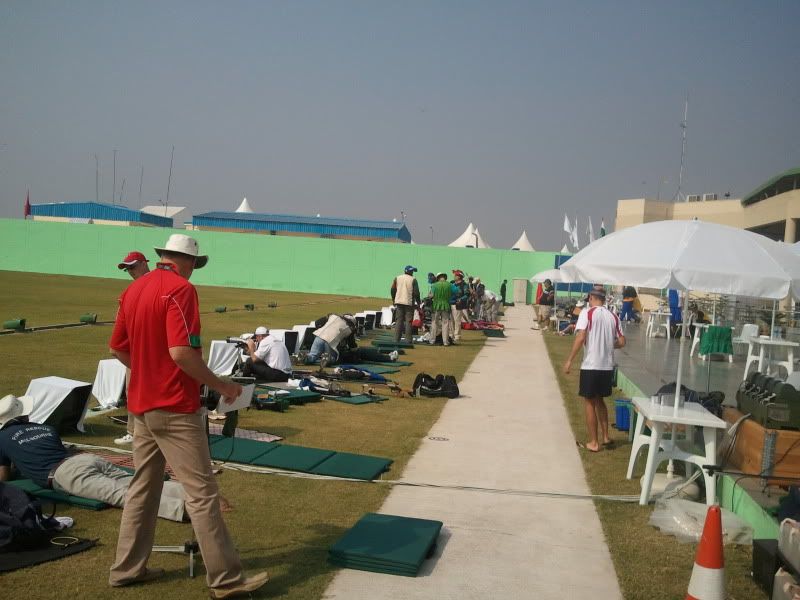 A view of the firing line - note the suis ascor monitors which display the scores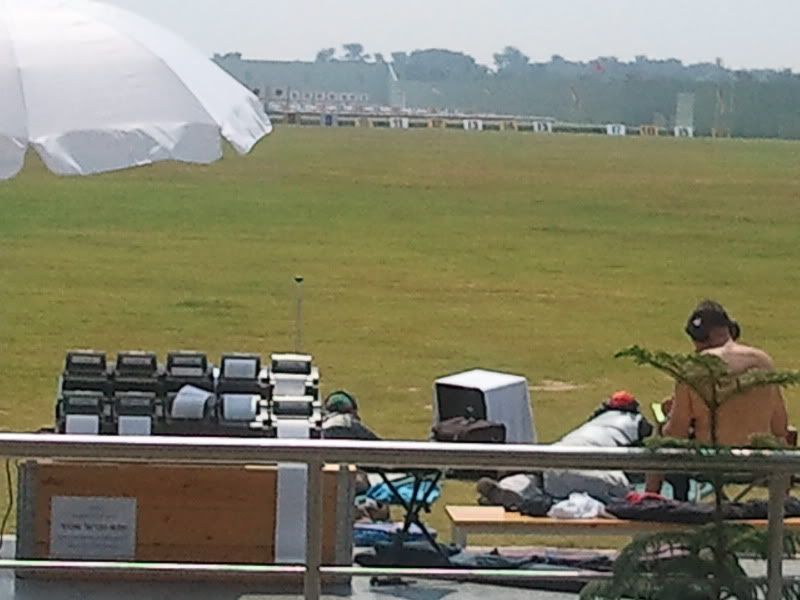 note the printers which give printouts of the scores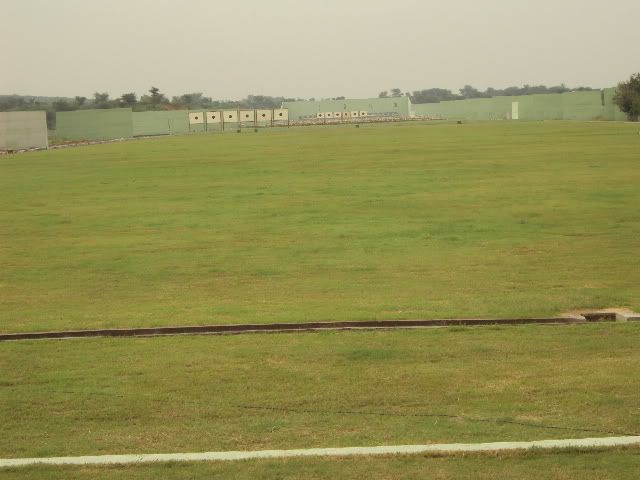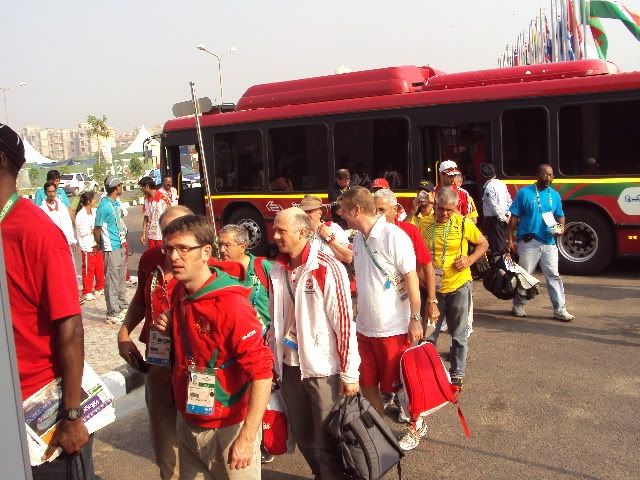 The Athletes troop in from their "Offical Transport"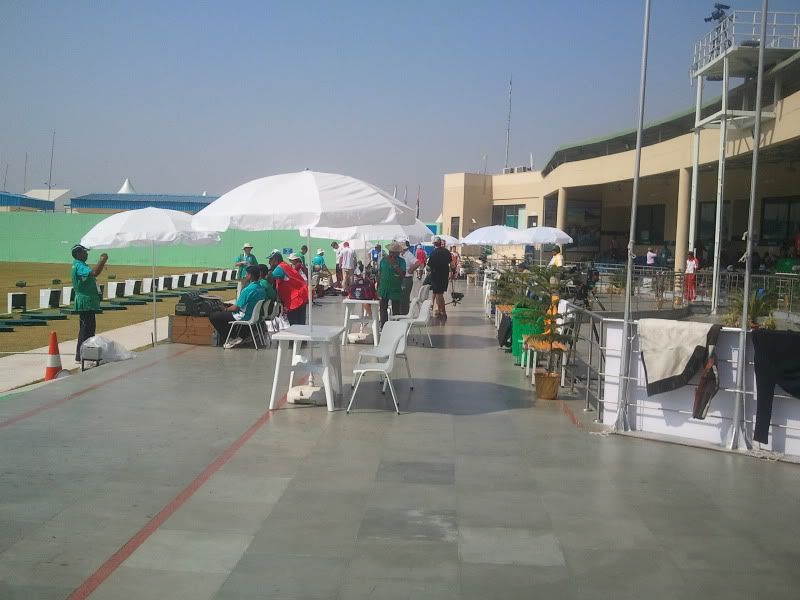 Shooters in action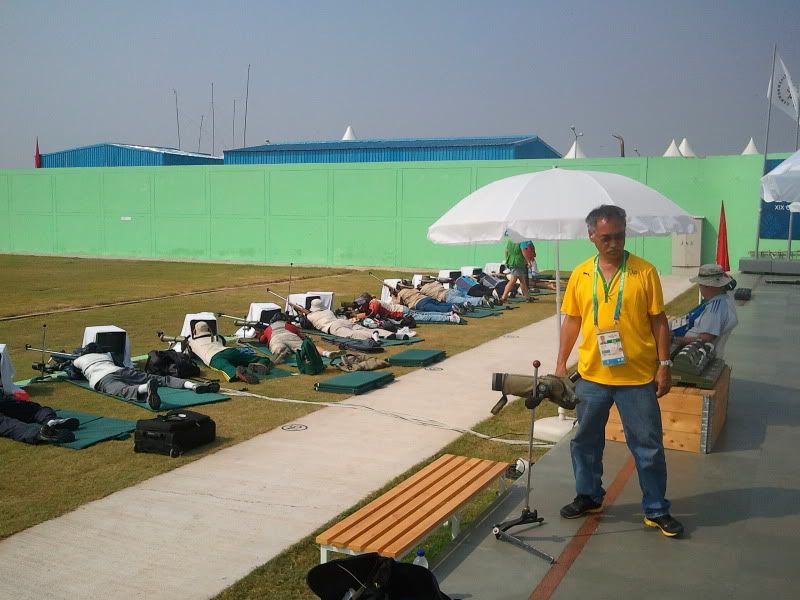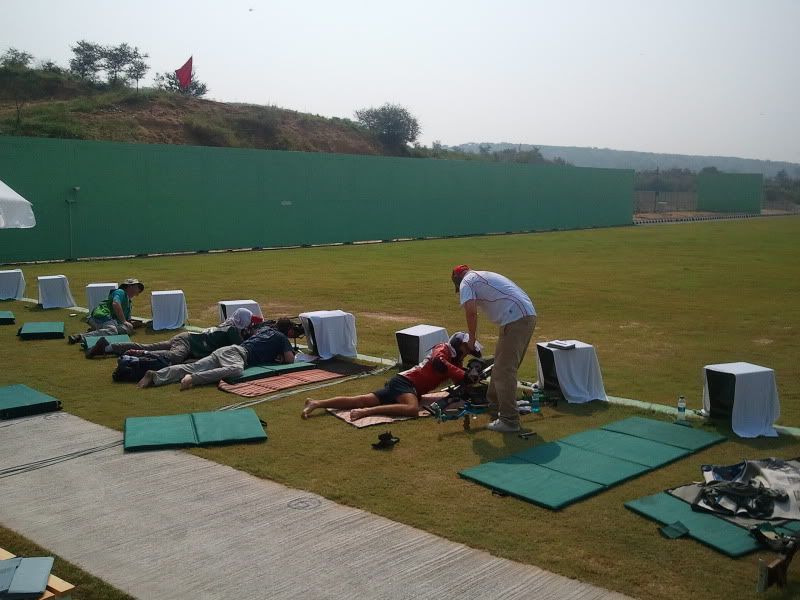 Mangers Meeting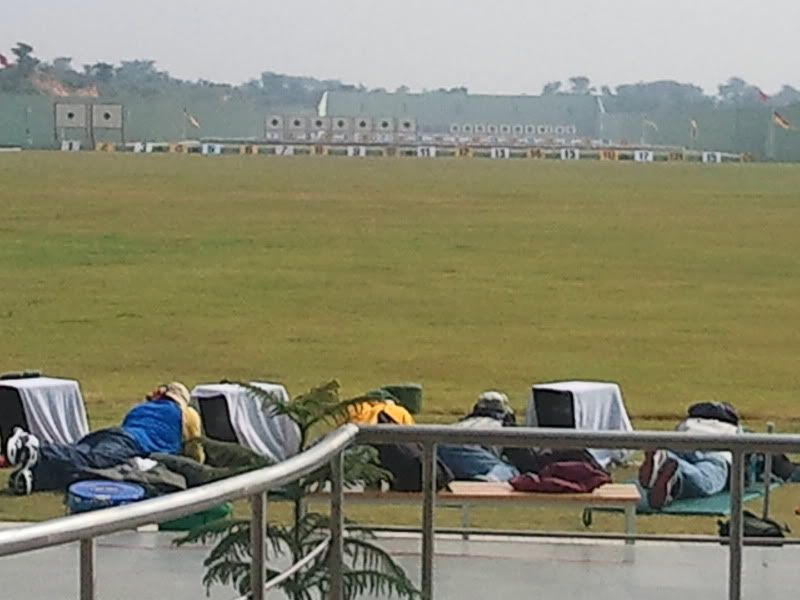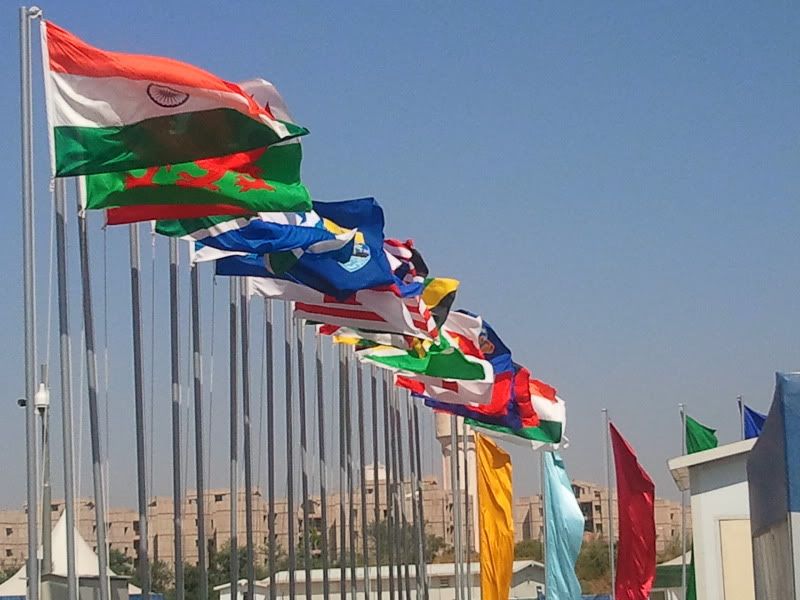 Windy conditions at the the venue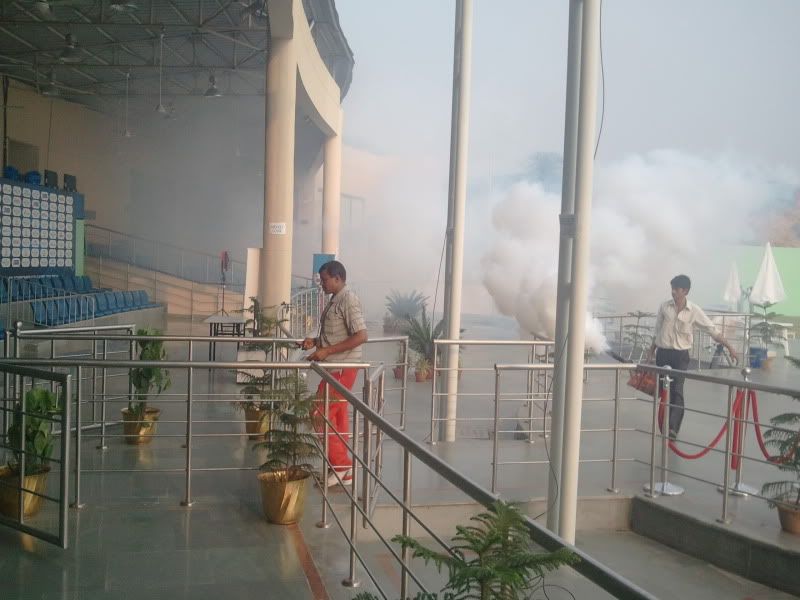 Fogging machinge at work - Kill all the Mossies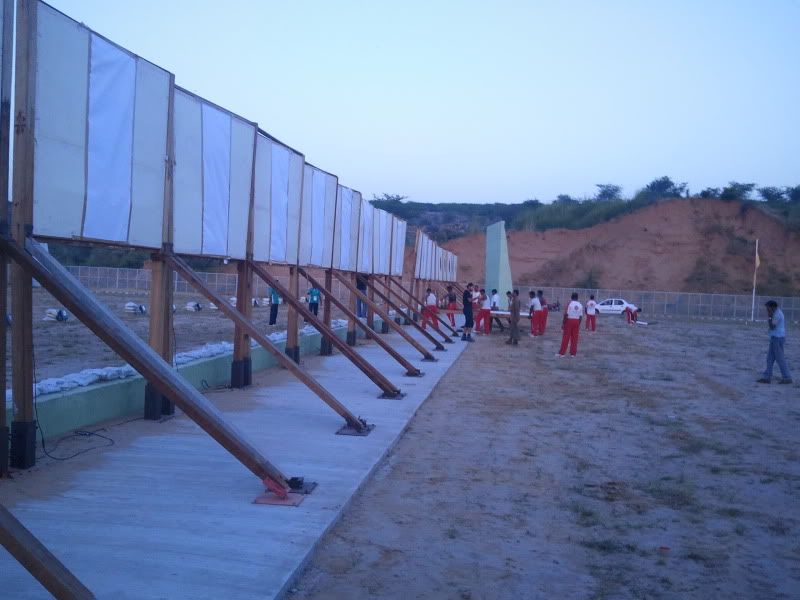 Pit crew hard at work shifting the targets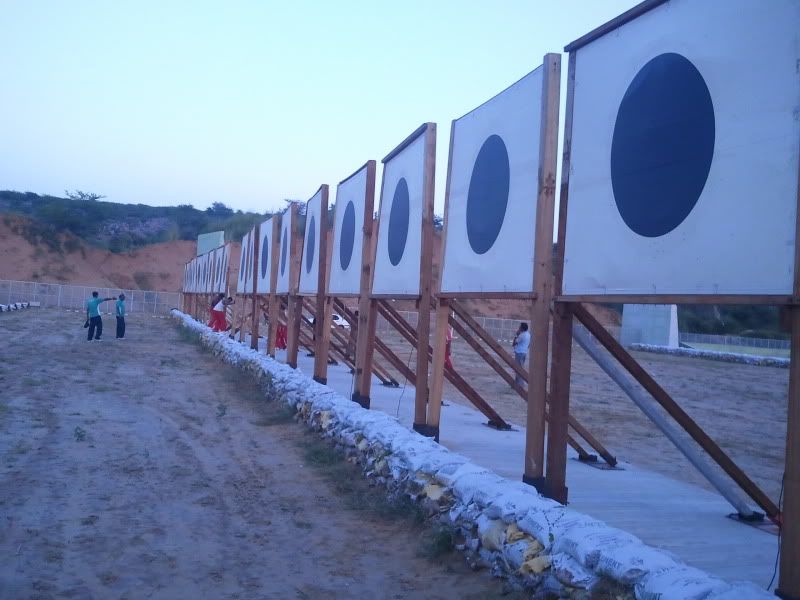 Business end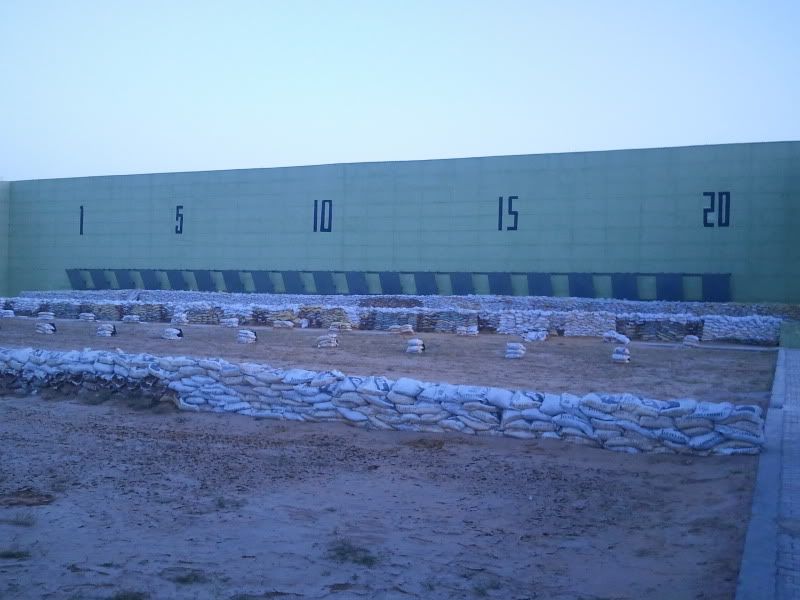 View of retaining wall at the 1000 yd. line
metal plates to deflect the rounds and to prevent wall damage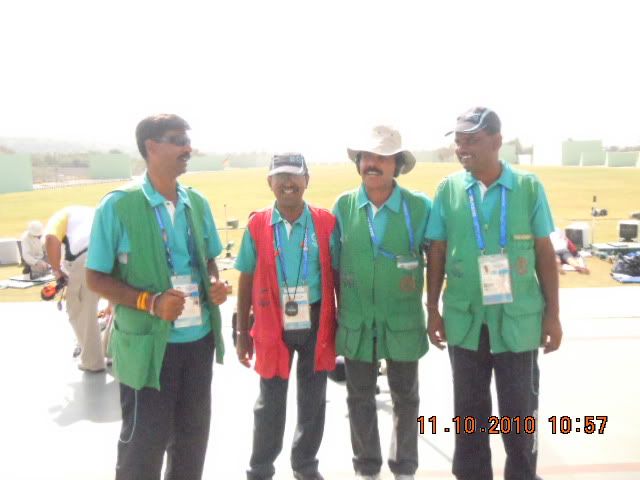 some of the RO's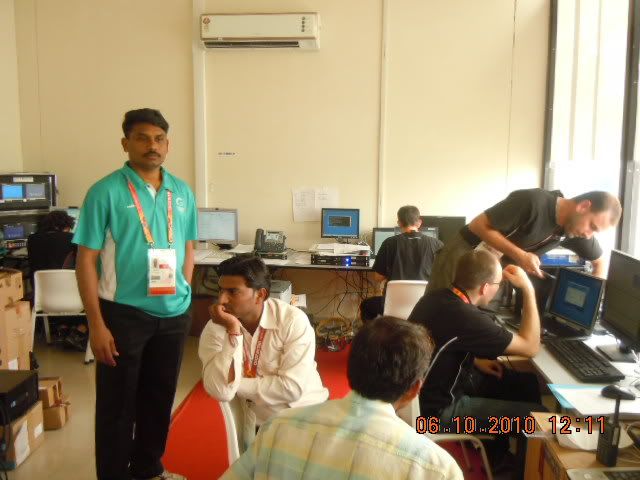 computerised classification office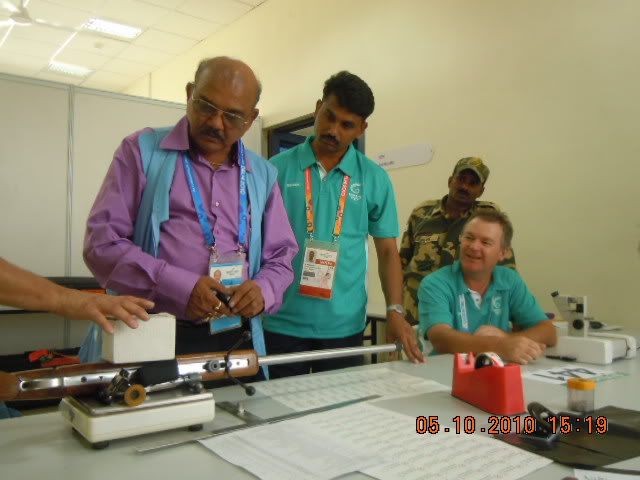 Equipment control station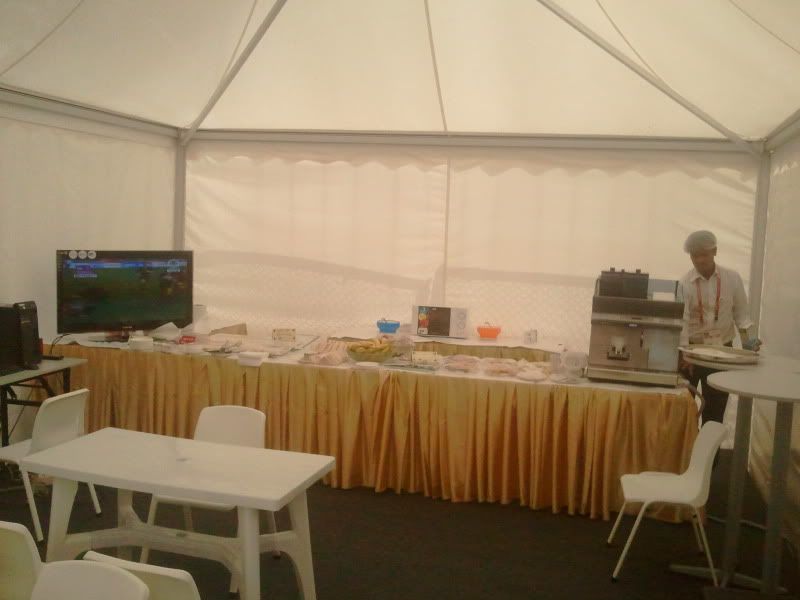 Well we all know the "Army Marches better on a full stomach"
Inside view of the lounges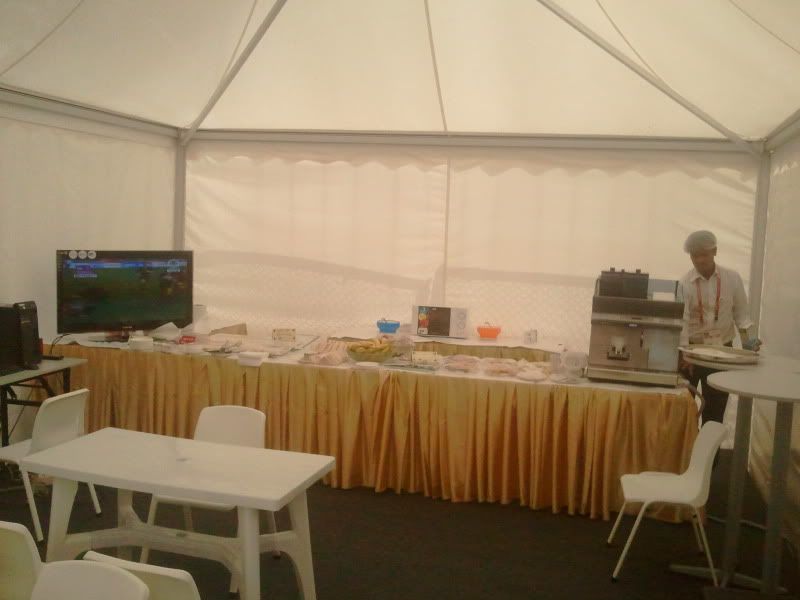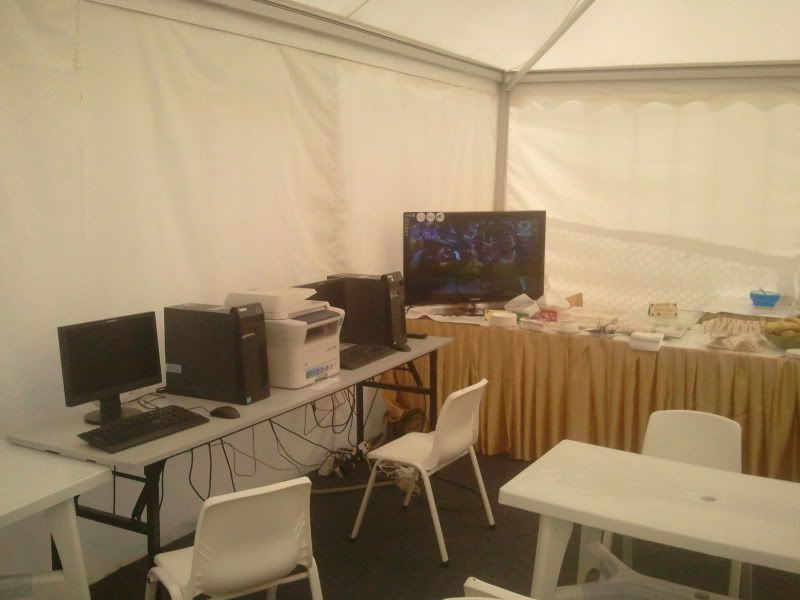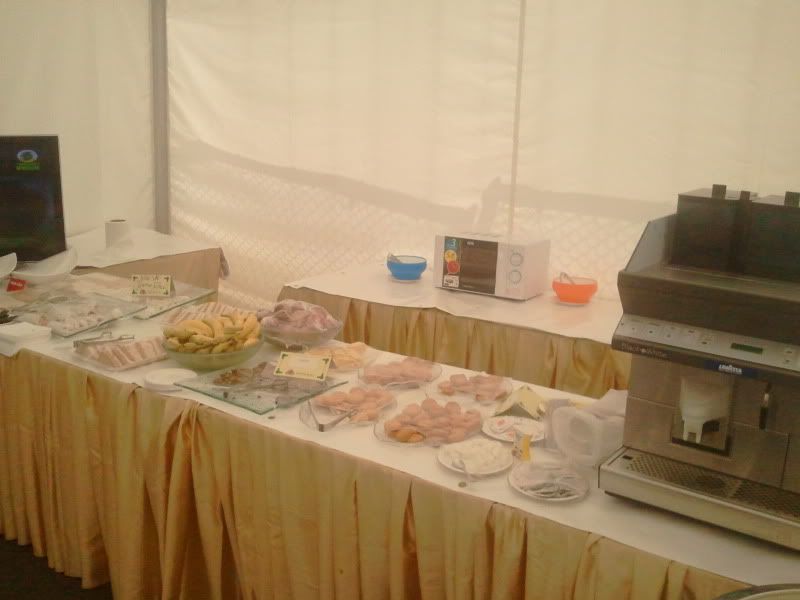 YUM!!!.....